Not too much to say about the music video to Beyonce's "Love On Top" except that I love the direction it took and I adore the song as well. Enjoy.
Z 107.9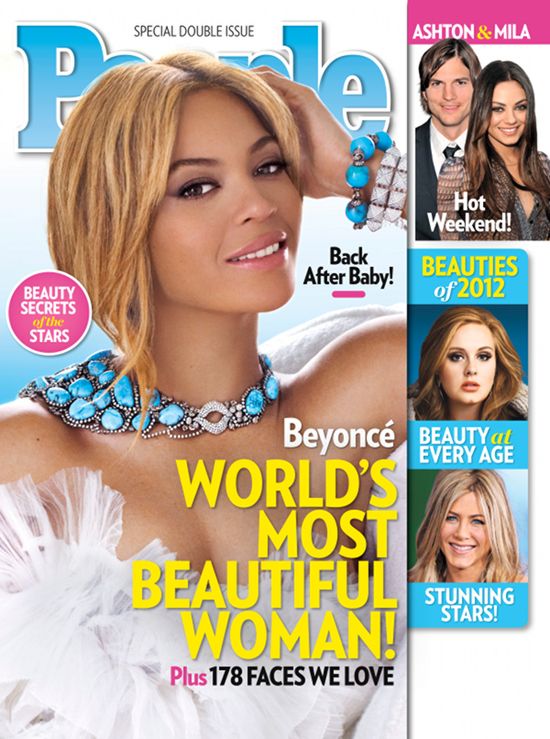 People magazine just released their annual World's Most Beautiful issue.  And new mom Beyonce Knowles has been crowned the Most Beautiful Woman In The World.  The "Countdown" singer and superstar dishes on why mommyhood makes her feel more beautiful than ever, and even addresses a few of those foolish rumors…
The 26-time Grammy Award winner is showing no signs of slowing down.  She's quickly getting back to her pre-baby weight (even though "curvy Bey" is just as fabulous) and planning her big return with rumors of another world tour, her big A Star Is Born remake, and rumors of another album.  And she's looking happier than ever these days taking her baby girl Blue Ivy to & from work.
It's her ninth time making the list, but Beyonce told the mag in her first official post-baby interview that there's no bigger accomplishment than her baby girl:
"I feel more…
View original post 204 more words
PETA is one of those organizations that awes me as to which celebrities they call upon to represent their cause. I was befuddled when they had offered to do an ad with Michael Vick after his infamous incarceration for funding pitbull fighting. Even more shocking was last years PETA ad against fur starring Waka Flocka Flame. They are back at it again this year, with a TV campaign against animal abuse.
In the past, PETA has been associated with Hip Hop acts such as Russell Simmons and k-os. On the other hand, PETA has also gone after Kim Kardashian, Kelis, Dr. Dre, and Beyonce & Jay-Z (all known for wearing fur at different points in their careers).